Empire Builder
The mainline of the Great Northern Railroad ran across Montana. Marian's grandfather was the conductor on the line from Havre to Whitefish Montana. The following images are from the breakfast menu in the club car. They appear to us as extremely inexpensive but, to the average traveler at that time, they would have seemed very expensive.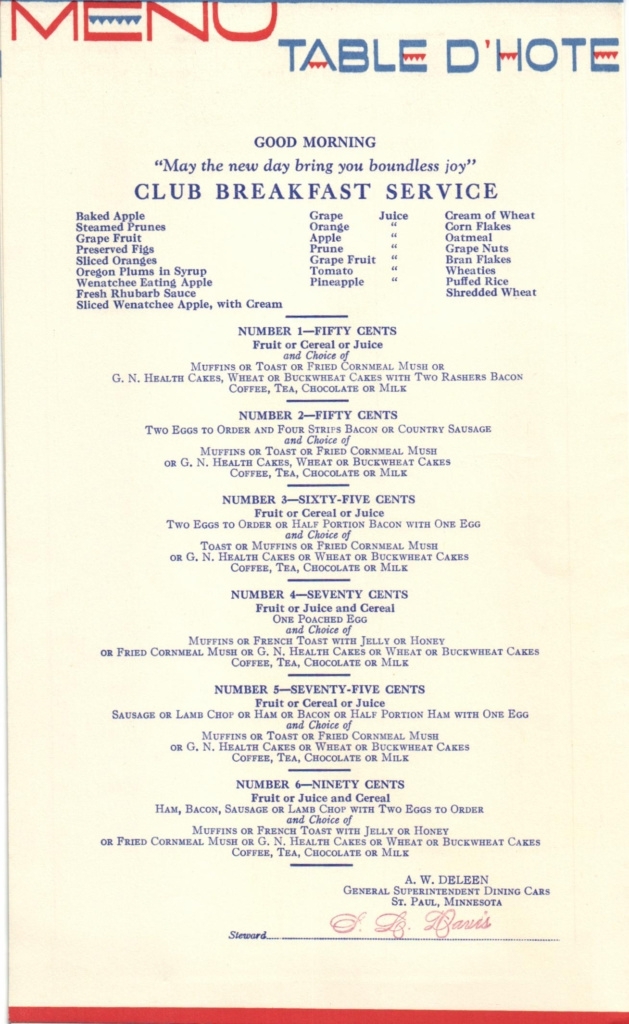 On the back on the menu there are recipes. The Health Cake Batter is especially interesting with its use of lard.
The menu was designed as a note to send to friends and it came in a envelope ready to mail.
In the envelope was a piece of working paper used by the conductor and on the back was the name of two Indians. At the top of the notepaper is N. A., probably Not Authorized but no way to know.
###